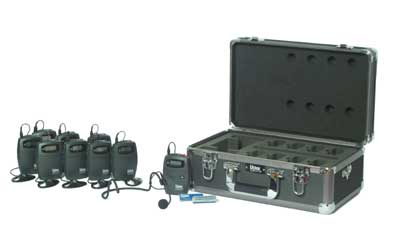 Complete 72 MHz Tour Group System Model LS-06-072

The LS-06 Tour Group System is a great starting point for organizations that wish to ensure their visitors understand every word. This system is ideal for indoor or outdoor tours of any venue and language interpretation as well. The 7-Person System includes a portable transmitter and microphone, seven display receivers with ear speakers, batteries and carrying case. There is no limit to the number of receivers that can be used with this system so you can never outgrow it. Great for manufacturers, museums, government buildings, houses of worship, tour companies, zoos, board rooms or any other tour or language interpretation application.

LS-06 $2,459.00
Free shipping on any order containing this item (U.S. addresses).