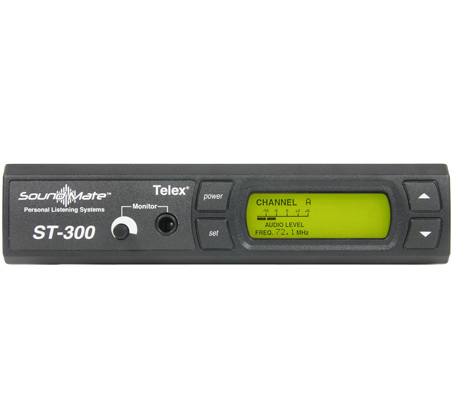 Stationary FM Transmitter Model ST-300

The ST-300 base transmitter features 17 user selectable frequencies controlled by front panel controls and an LCD display, a headphone jack with adjustable level for input signal monitoring and a peak reading meter for visual input monitoring. On the back of the unit is a balanced XLR connector with selectable mic, line, and 70 volt input options, as well as an unbalanced 1/4" input. The input selection and attenuation is all done from the controls on the front panel, no special tools are required. Includes power supply and antenna.

ST-300 $699.95
Free shipping on any order containing this item (U.S. addresses).