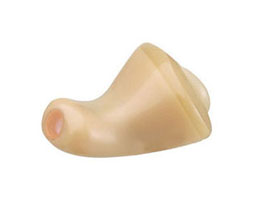 In-Ear Induction Receiver
For use with neckloops or loop systems.


The ER016 induction receiver is a miniature, self-contained induction loop receiver that fits entirely in the ear. Use it with a neckloop telecoil coupler for talent cueing, IFB, surveillance and other applications. It can also be used with large area loop systems. Operates on a single button cell (10) battery, which is included, along with a carry case and cleaning brush. Refurbished in like new condition.
ER016R $99.95

Alcohol swabs for cleaning this style of earphone are available.
To go to that page, please click here.