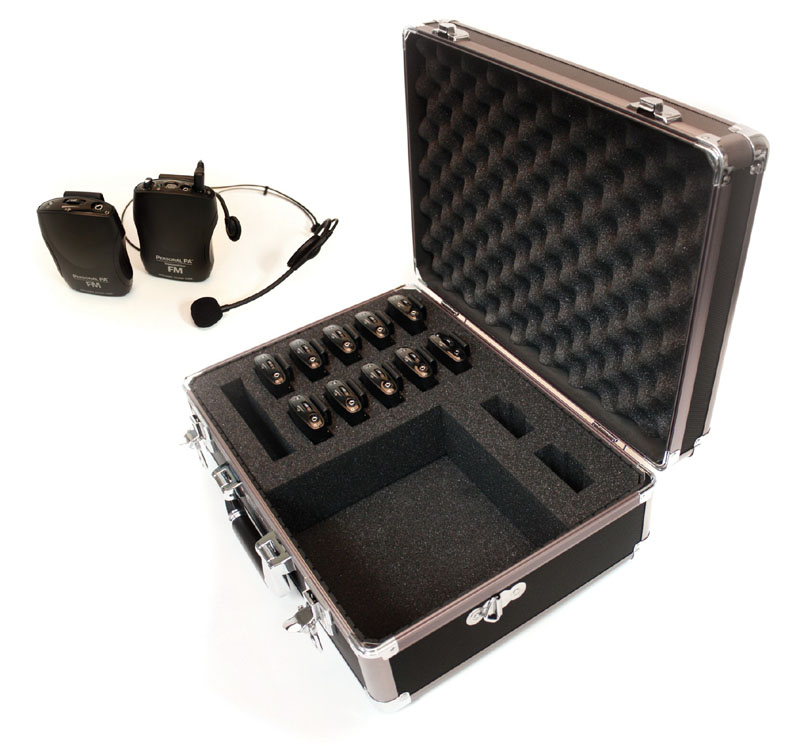 Complete Tour Guide System
Model TGS PRO 737

The Personal PA Tour Guide System helps tour group members with hearing difficulties overcome background noise and distance from the guide, even in noisy surroundings. Use it in factories, museums, power plants, zoos, theme parks, tourist attractions, bus tours or walking tours, anywhere hearing assistance is required for tour-type presentations. The Personal PA Tour Guide System saves the tour guide's voice, listeners don't miss the message, and the presentation doesn't disturb others. Includes a T46 body pack transmitter, MIC 100 head-worn microphone, 10 R37N single channel receivers, 10 HED 021 headphones, batteries and carry case. Everything that you need to get going, right out of the box.
Some resellers do not include headphones with their tour guide packages. We do! Be sure you compare packages and not just price.

TGS PRO 737 $2,182.00
Free shipping on any order containing this item (U.S. addresses).