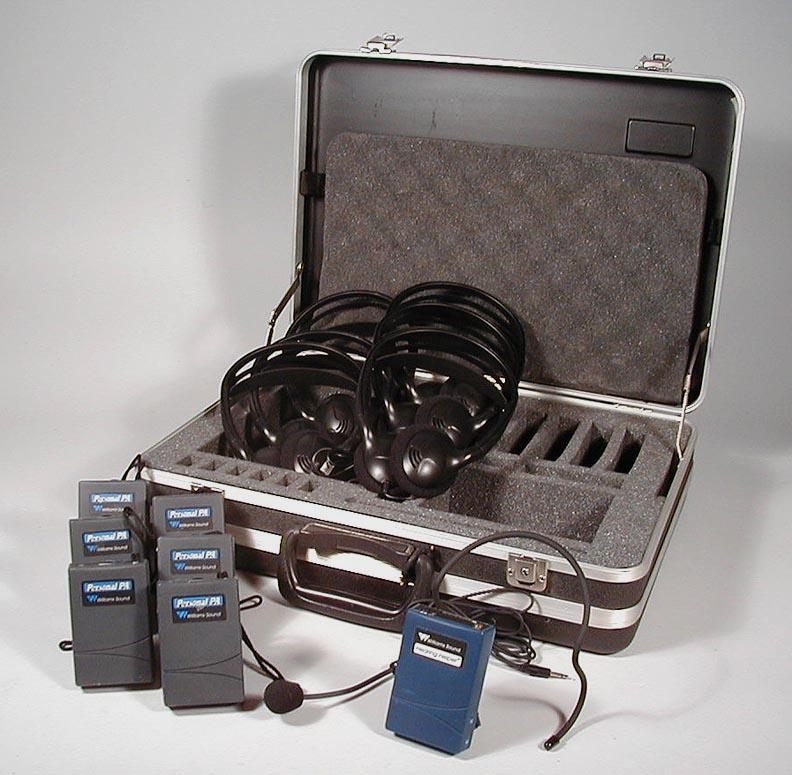 Complete Williams Sound Tour Guide System



This package is a complete refurbished Williams Sound tour guide system, consisting of a T30 transmitter and six receivers. The system is tuned to Channel G (75.7 MHz) but can easily be retuned to any of the 10 available hearing assistance frequencies. The receivers are Williams Sound R7s, also tuned to Channel G. The entire system was walk tested and works well.
Includes a new Williams Sound MIC 086 headworn microphone, six new AvPRO HD027 deluxe folding headphones and batteries for the transmitter and receivers. Also includes the handy Williams Sound system carry case shown.
Includes a one year (except microphone, headphones and batteries) parts and labor warranty from Crow River Audio.


TGSSYSWR $629.95

To view or print a copy of the manual and user guide for the T30 transmitter, click here.
To view or print a copy of user guide for the R7 receiver, click here.

To purchase additional receivers for this system, click here.