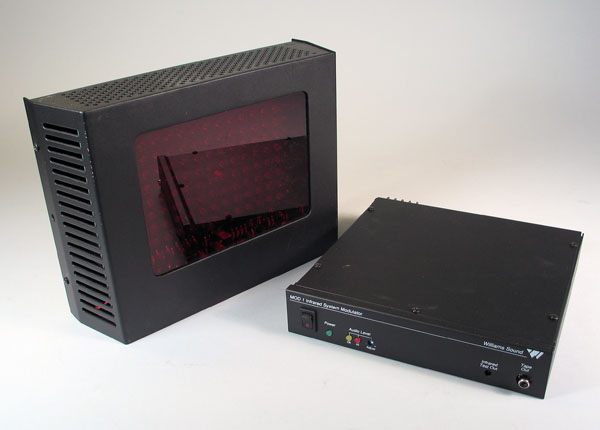 Complete Stationary Infrared Listening System
Model TX300



The WIR TX300 SoundPlus infrared system from Williams Sound is a flexible infrared system operating at 95 kHz, suitable for use in large facilities that have hearing assistance, language interpretation, or audio description needs. This system includes 1 MOD 1 modulator, 1 black WIR TX3 emitter panel, power supplies, and all the necessary cables and adapters. Also includes a wall mount for the emitter panel and an IDP 008 ADA wall plaque. Everything you need for installation is in the box.
Refurbished in good condition. Comes with a one year parts and labor warranty from Crow River Audio.
Receivers are not included with this system. To view available receivers click here.


WIR TX300R $399.95


To view or print a copy of the installation manual for this item, click here.
Rack mount options exist for the modulator. To go to that page on the web site, click here.