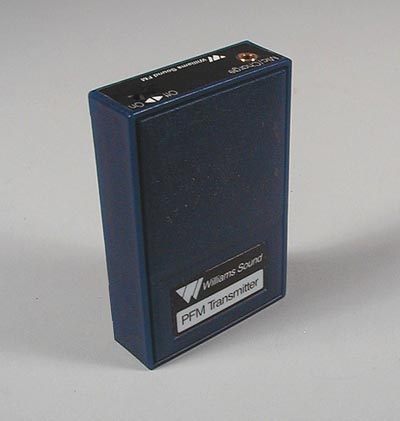 Williams Sound T16 Transmitter



Williams Sound model T16 portable hearing assistance transmitter. Wide band modulation in the 72 MHz band. It is in very good condition. It is set to Channel E (72.9 MHz) but can easily be retuned to any of ten hearing assistance frequencies.
Includes a new 9 volt alkaline battery but does not include a microphone.
Will work with any of the lapel or headset microphones on the microphone page that have a 3.5mm phone plug.

To jump to the microphones page, click here.

Comes with a one year parts and labor warranty from Crow River Audio.
Case color or style may vary from photo.

WMST16R $129.95

To view or print a copy of the manual and user guide for the T16 transmitter, click here.