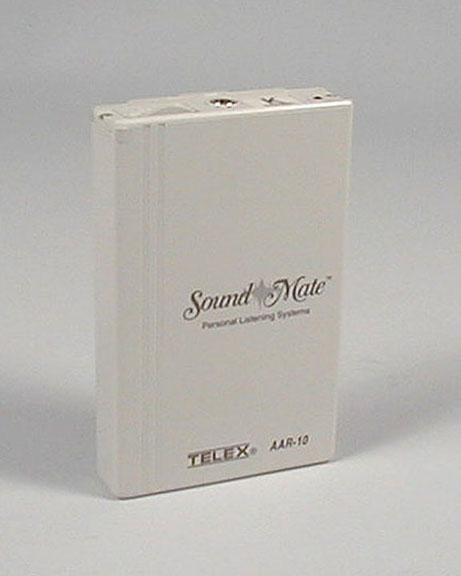 Telex AAR-10 Receiver



The AAR-10 receiver provides clear reception and the simplicity of a fixed channel. This economical receiver operates on one of 17 fixed narrow-band frequencies in the 72-76 MHz band. Ergonomic raised volume control knob make level adjustments easily accessible by feel. Two AAA batteries give up to 20 hours continuous battery life.
These units are in good overall condition and function to factory specifications.
The AAR-10 is not field tunable and only the frequencies listed are available.
Includes 2 Alkaline batteries but does not come with earphone.
Add the desired earphone from the earphones or headphones page.
Includes a one year parts and labor warranty from Crow River Audio.

AAR-10R $29.95


To jump to the earphones page click here.
To jump to the headphones page click here.